Meet the Team!
Monica Davern, M.D.
My passion for pediatrics began when Dr. Kono was first opening the doors at HIP years ago. Back then, I was a wide-eyed medical student, unaware that my yoga student, Dr. Kono, would one day become my mentor, friend, and colleague.
My approach to caring for children is rooted in a holistic foundation, emphasizing the deep emotional bonds within families, mindful nutrition, and the profound benefits of unstructured play time in nature.
Although I've had the privilege of calling various places home around the world, my educational journey has predominantly unfolded against Colorado's stunning backdrop. My academic pursuits took me from CU Boulder for a bachelor's in Integrative Physiology to CU Anschutz, where I completed a Masters in Public Health and Epidemiology, followed by my MD from the University of Colorado School of Medicine. I completed residency in Pediatrics at UCSF Benioff Children's Hospital in Oakland. Time on the west coast broadened my horizons, but the call of home pulled us back to Colorado.
The initial five years of my career were spent at Children's Hospital of Colorado, and were filled with many rich learning experiences, especially navigating healthcare amidst the COVID-19 pandemic. While it was a valuable chapter, I'm thrilled to contribute to a practice where my focus can be nurturing connections with your children in a more relaxed environment, and creating relationship that continue throughout their childhood!
My approach is characterized by warmth, playfulness, humor, honesty, and an open heart. The most gratifying aspect of my role is the privilege of getting to know my patients and their families, and empowering them to create and fuel a lifetime of wellness.
Outside of work, my hobbies include motherhood, plant-based nutrition, and endurance sports. My husband and I love spending time with our two young boys and fostering their love for the great outdoors. We also love a long bike ride, trail run or trip to one of our national parks! I am so happy that my path led me to a career in pediatrics because not only do I love it, but it's made me a better mom.
My goal as a pediatrician is to equip parents and kids with the knowledge, inspiration and guidance to construct a foundation of lifelong health. This includes topics like nutrition, emotional resilience, and big nature experiences. Nothing makes me happier than helping families up level their wellness! I can't wait to meet you.
Suzanne Gilligan, NP

My journey as an integrative pediatric provider has been many years in the making. I am so excited to join HIP and to work among providers who put as much importance on treating the whole child, mind, body and spirit, as much as any physical ailments.
I have been a pediatric nurse for 14 years and a nurse practitioner for the last 7 years. I am an Ohioan and started my journey at Nationwide Children's Hospital as a nurse on the surgery unit right after graduating from The Ohio State University in 2008. I always knew I wanted to further my education as a nurse practitioner, so in 2011 I began graduate school in Pittsburgh at the University of Pittsburgh for my masters in nursing science. While attending school, I worked at a pediatrician's office as well as at a small transitional children's hospital, Children's Home of Pittsburgh. It was at this hospital that learned of my love for creating a partnership with parents and facilitating a nurturing learning environment as they learned new skills on how to care for their child, many with a complex medical need. After graduating with my masters degree, I headed back to Columbus to work at Nationwide Children's Hospital again, joining the neuro-oncology team. Working with kids with a brain and/or spinal cord tumor diagnosis was such a challenging, rewarding, loving and, at times, heartbreaking journey. I learned so much by working with these kids and their families, mostly how incredibly resilient we can be when faced with the most challenging life circumstances, and how to find joy in the ordinary, everyday things. I felt incredibly honored to witness their lowest lows and highest highs.
A few years into practicing as a nurse practitioner, I began noticing a need and desire for a different way to care for my patients. I had several families who were interested and asked questions about complementary medicine, especially in the face of the harsh chemotherapy, radiation and the pharmacology of oncology. I myself was interested in incorporating more nutrition, body movement, and the mind-body connection to caring for my patients, so I began my journey to find the right education to bridge the gap of western, conventional medicine and complementary medicine. In 2020, I joined the University of Arizona Integrative Medicine fellowship for the following 2 years. The program taught such a wide breadth of ideas, focusing on "lifestyle medicine". The fellowship teachings tied in well with my yoga practice and what I've learned through years of practicing, along with my training as a yoga instructor. The mind-body connection can be powerful and is often overlooked.
My husband and I moved to Denver in 2023 with our son and our golden doodle from Columbus, Ohio. We are so excited to explore our new home and all it has to offer. We love hiking, golfing, practicing yoga and are self-proclaimed foodies and coffee lovers. I have fallen in love with becoming a new mom and all of the twists and turns it comes with. Watching our son grow and change everyday has been a great joy, and I am thrilled to care for and watch as your children grow and thrive as well.
Palida Noor, M.D.
I am beyond excited to join the incredible team at Highlands Integrative Pediatrics. While in residency, I searched for a practice that cared for a patient as a whole, including their mind and body. I immediately fell in love with this practice and the holistic approach it takes towards patient care.
My goal is to provide great patient care in a non-judgmental setting. Growing up in a Bangladeshi household, I have long appreciated the harmony that comes from balancing traditional and holistic approaches to medicine. I am excited to bring that background to my practice as well as learn from each of my patients. These are definitely trying times in the midst of covid, but I want to provide the opportunity to all my patients and families to feel safe to express their worries and ask any questions.
I have had the privilege of living in many parts of the continental US as I completed my undergraduate in upstate New York, medical school in Chicago and pediatric residency in St. Louis. However, I am thrilled to call Denver my new home. In my free time, you will catch me living my best Aunt life with the cutest niece and nephew around. I also love hiking and exploring the scenery of the beautiful state. My work and my life passions combine with my love for global medicine. I have been fortunate enough to foster that love through my medical education. I look forward to bringing my experience and passions to work every day and getting to know this wonderful community.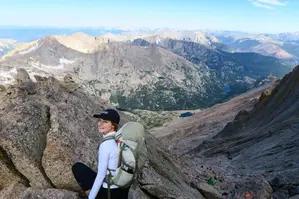 Lauren Welch, M.D.
I feel incredibly honored and excited to join the family at H.I.P! My medical education is rooted in a holistic understanding of the mind and body. Before entering medical school, I grew up in a very small town in Ohio and attended The Ohio State University where I majored in English Literature and studied in depth the human experience through the voices of famous American writers and poets.
After the passing of my father to cancer, I knew I wanted to combine my love of the arts and sciences in order to light the path of healing for others who were experiencing pain and suffering. I took part in the creation of a course called Narrative Medicine in which, under the guidance of principles originally formulated by Rita Charon, MD, of Columbia University, I sought to better understand and bridge communication barriers between physicians and their families. I learned that the mind and body are intimately connected, which has only been confirmed time and time again in my medical school and pediatric residency training. I have discovered that some of my greatest lessons in healing have not come from late nights spent reading journals or attending lectures, but rather from a simple moment in time spent silent next to others.
I went on to complete medical school at Wright State University in Dayton, Ohio, followed by residency at the University of Colorado SOM Pediatric Medical Program in Aurora, CO. Throughout this time, my interest in holistic practice has only strengthened, as has my special passion for cutting edge science of nutrition and exercise. I am excited to work in an environment where I am able to embrace the pillars of both conventional, evidence-based medicine and traditional holistic therapies, i.e. food as medicine, mindfulness, biofeedback, meditation, just to name a few.
In my free time, you will find me gobbling up as many books as I can find, going for long trail runs, hiking or skiing with friends. I am also a member of the Native Plant Society and love searching for wildflowers in Colorado's big backyard!

Abbie Foust, M.D.*
* Transitioned from being a primary care pediatrician at HIP. Currently offering lactation group on Tuesdays and hosting educational group visits throughout the year. No longer doing wellness visits or in-person sick visits on a regular basis.

Becoming a pediatrician is a dream come true for me, and I'm thankful to have found a clinic that emphasizes holistic, integrative care. As someone who loves yoga, believes strongly in nutrition, and practices meditation and mindfulness, I'm thrilled to have found a clinic that offers such a wide variety of therapies to its patients.
A little bit about me...I'm a Colorado native, born and raised in Denver. I love being active, and from an early age, recognized the importance of physical activity in overall health and wellness. I worked as a camp counselor for several years, and chose to go to medical school because of the joy I found in helping children thrive. I attended Denver East High School, Vanderbilt University, University of Colorado Medical School, and did my pediatric residency at Children's Hospital Colorado. In 2018, I completed a fellowship in Integrative Medicine through the University of Arizona. I am a kids yoga instructor and have training in pediatric mind-body medicine. My husband, Andy, and I were married in 2013 and together enjoy exploring the mountains and traveling.
I am inspired by the art of medicine and place great value on the connection we build as provider and patient. My style is warm, nurturing, playful, humorous, honest and open. The best part of my job is getting to know my patients and their families, supporting and empowering them to create wellness in their lives.
I've had the privilege of working in medical settings around the world, including two years in Nicaragua and Ecuador. I am fluent in Spanish, and consider my time abroad incredibly influential. Having witnessed advanced illness, I have profound gratitude and appreciation for conventional medicine and its ability to treat. Additionally, I had the honor of learning from traditional healers and medicine men. Centuries-old healing arts brought relief to the mind, body, and spirit. I recognize that wellness is not just the absence of disease and place great importance on prevention. As a pediatrician, I aim to combine modalities and offer a holistic approach that blends complementary and alternative medicine therapies with conventional care in a safe and effective manner.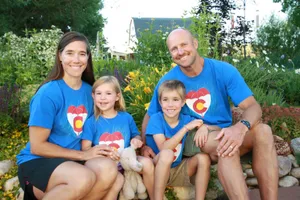 Stacey Pfannenstiel, PA-C
My journey began as a Physical Therapist. I specialized in Spinal Cord Injury and had the good fortune to be part of the Craig Hospital family. I learned many valuable lessons about the human spirit, perseverance, and human connection on the soul level. After 13 years as a Physical Therapist, my life took a new direction that led me to the Physician Assistant program at UCHSC, where I fell in love with the myriad of children I had the pleasure to care for through my clinical years.
As a Pediatric PA, I am blessed to have the opportunity to connect with parents and their children from infancy into young adulthood. There are many ways to parent and one of my jobs is to be an active listener and help guide you through this amazing thing called parenting in a style that is unique and preferable to your family. I believe the best health care involves many facets and that an integrative practice has the benefit of traditional medicine intertwined with a more natural approach that allows our bodies and minds to assist in the healing process.

I have been practicing as a Pediatric PA in the Denver area since 2007 at University of Colorado birth center and in private practice. I am blessed to have two children , Fin and Seri, and a loving husband, Dan, who are my greatest teachers. They have taught me the true meaning of partnership, laughter, love, and gratitude. I am excited to be a part of the Highlands Integrative Pediatric family and I am honored to care for you children!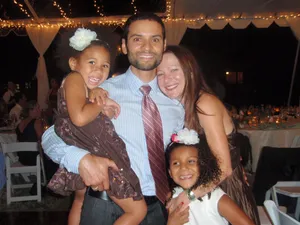 Bryan Kono, M.D.
I have gratitude for many things. So many of those things can be traced back to the idea of family. Growing up in California, one of four children in a loving family, provides the foundation. The family that my wife,Tara, and I have been blessed to watch evolve as our daughters continue to grow, provides the daily reminders of what we have to be thankful for. And as I watch the H.I.P family of colleagues and patients take shape and grow, I have a vibrant pediatric practice family to provide me with a new sense of gratitude. Our daughters came to us through the foster to adopt program. They have made me a far more effective pediatrician for all types of familes.
I am interested in the power of connection between health care providers and their patients. I believe that true connection is the best way to optimize what a physician can offer their patients. My training began at the University of Chicago where I attended medical school and began to learn more about integrating conventional and natural approaches to health. My pediatric residency at Stanford's Lucile Packard Children's Hospital also helped to solidify my belief that the best health care takes advantage of many different systems of thinking about one's health; mind, body and spirit.
I have been practicing pediatrics in Denver since 2007 and continued to learn from my patients and colleagues about how to hone that craft more. I love the breadth of experience that pediatrics provides from the newborn period through young adulthood. I believe that our mind can help us in many ways and have seen that through teaching patients self-hypnosis and biofeedback. It is my feeling that western medicine has provided many incredible advances and that we can utilize all that it has to offer. At the same time we can benefit from the reminder that our body has an amazing ability to heal itself and that there are many ways to access that healing. And, that the best path for many of us includes both conventional medicine and natural approaches. This is why we have taken the path of an "integrative" practice.
I remain rooted in my medical training and as an Assistant Clinical Professor at the University of Colorado School of Medicine, I continue to stay involved with teaching medical students and residents.