About HIP Behavioral Health
Behavioral health, also called mental or emotional health, is an important component of your child and family's overall wellbeing. HIP offers behavioral health services as a part of your child's primary care to promote prevention and early intervention of behavioral challenges. In order to access these services, your child needs to be an established patient at HIP so that we can provide coordinated care with your PCP.
We aim to address a wide array of behavioral health concerns by promoting an individual's strengths and building resilience in the family. As a part of the primary care team, we offer directed behavioral interventions that target specific concerns. Below are examples of the types of challenges we work with families to address. Please call to find out more information about treatment options, including information about concerns not listed below.
ADHD or executive functioning challenges
Adherence to medical interventions including pill swallowing, implementing asthma treatment regimens, and promoting healthy lifestyle choices
Anxiety, worries, or obsessive thoughts/behaviors
Behavior concerns including tantrums and aggression
Body image/self-esteem
Depressed mood
Developmental delays or differences
Eating/feeding difficulties including picky eating, food restriction, and bingeing
Enuresis and encopresis
Grief or loss
Learning or school concerns
Postpartum or family stress/coping
Psychosomatic stressors related to pain
Self-harm and/or suicidal ideation
Sleep difficulties
Stress
Trauma responses including post-traumatic stress disorder
Toilet training support
Your child does not need to have an established diagnosis to seek behavioral health support. Our goal is to identify and provide support for behavioral challenges any time they are interfering with your child's or family's wellbeing. Research consistently demonstrates early intervention of mental health concerns leads to better outcomes for individuals and communities.
What to Expect
We offer behavioral interventions that target specific concerns. This include a brief diagnostic period (typically 1-2 visits) followed by visits focused on implementing interventions and assessing their efficacy. Each child and situation is unique, and we will work with your family to determine the recommended length of treatment.
Appointments
The Behavioral Health Clinician (BHC) is involved in the following visits:
First Visit/Consultation- You will meet with your PCP and BHC to identify behavioral health needs and to determine if services at HIP or in the community are more appropriate to meet your family's needs. Typically 30 to 60 minutes.
Behavioral Health Visits- You will meet with the BHC to work on specific behaviors identified during the consultation. Typically ~45 minutes.
Care Coordination/Referrals- The BHC will provide support in connecting to community services that are most appropriate to your family. Typically ~30 minutes
Add-on to Well Visits (as available)- The BHC will provide support during Well Visits for any behavioral health needs that arise when available. If not available, your PCP will help develop a follow-up plan to ensure your concerns are addressed.
We can provide the majority of these visits in-person or via telehealth. Let us know which modality is best for your family and we will do our best to accommodate.
We do not provide long-term outpatient therapy, intensive therapeutic services, substance use treatment, or cognitive/academic psychological evaluations. We are happy to support your family in connecting to these services through our Consultation or Care Coordination options.
Treatment Models
We implement an eclectic approach to addressing behavioral health concerns that is tailored to each family's needs. Our providers are trained in the following models and may utilize components from each throughout assessment
Acceptance and Commitment Therapy (ACT)
Cognitive Behavioral Therapy (CBT)
HeartMath
Mindfulness-Based Stress Reduction (MBSR)
Motivational Interviewing
Parent-Child Interaction Therapy (PCIT)
Self-Hypnosis
Solution-Focused Therapy
Trauma-Focused Cognitive Behavioral Therapy (CBT)
Yoga-Based Psychotherapy and Little Flower Yoga
Coming Nov 2021: Eye Movement Desensitization and Reprocessing (EMDR)
Billing/Insurance
Our aim is to make behavioral health services as accessible as possible. We are credentialed providers and several insurance plans (below)
Medicaid (all plans except Denver Health)
Aetna
Anthem
Blue Cross/Blue Shield (any state)
CHP+
Cigna
United Healthcare
Many insurance plans have coverage specific for behavioral health needs. Contact your insurance provider to learn more about your plan's benefits. Below are general guidelines for billing
Consultation visits are billed under the PCP and typically incur the fee for a sick visit. If you have met your deductible, this is typically your co-pay. If you haven't met your deductible, these fees will go towards your deductible.
Behavioral health visits are billed under the BHC and typically incur a speciality fee dictated by the behavioral health coverage specific to your plan.
Self-pay and sliding scale options also available upon request.
Behavioral Health Team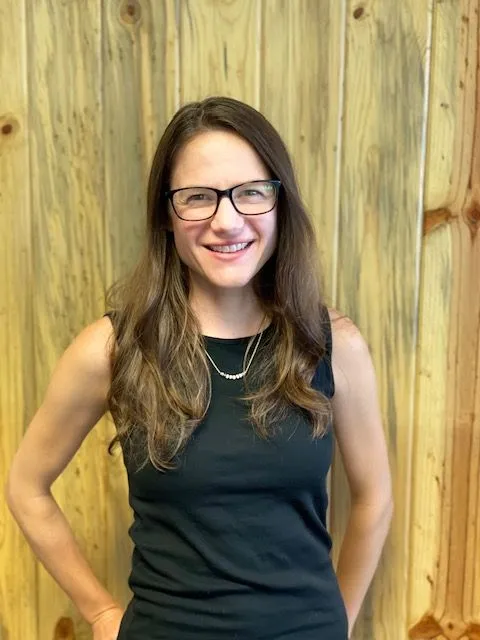 Dr. Sadie Hasbrouck
Director of Behavioral Health
Licensed Psychologist
Promoting integrated mind-body wellness is one of my passions, so I was excited to find HIP, a pediatric practice with that mission at heart! I love being a part of the medical team to provide integrated behavioral health services to children and their families. I work across the pediatric spectrum of care by providing support in the perinatal/infancy period through adolescence. My clinical focus is on promoting wellbeing throughout childhood, and to do this, I often use mindfulness and yoga as an adjunct to behavioral interventions.
I am originally from North Carolina and did the majority of my training on the east coast; I obtained my doctoral degree in Clinical Psychology from the University of Virginia and completed internship at the University of Miami School of Medicine. I found my way to Colorado for postdoctoral fellowship at the University of Colorado School of Medicine, where I focused on perinatal, infant, and early childhood mental health. I had the wonderful opportunity to work in two primary care clinics at the Children's Hospital Colorado, providing prevention and intervention services to children and families before transitioning to HIP.
Rosa Najera
Licensed Clinical Social Worker
I received my Masters in Social Work from the University of Nebraska, and continue to find spaces where therapy can be reimagined in a way that serves people in being their best selves. I'm excited to have landed at HIP, and to work with children and families wherever they are in life's journey.
I practice from the understanding that our mental health and social identities are affected by institutional oppression. Continuing to challenge the status quo is integral to my practice as a clinical social worker. I am motivated by the youth and hope for what the future can be, and look forward to supporting children and teens in their self-exploration.
I enjoy being creative and making art feel accessible. I look forward to bringing creative energies into the therapy space. A little about me is that I like to paint and look at art, spend time with my partner and our cat, read about astrology, and ride my bicycle.